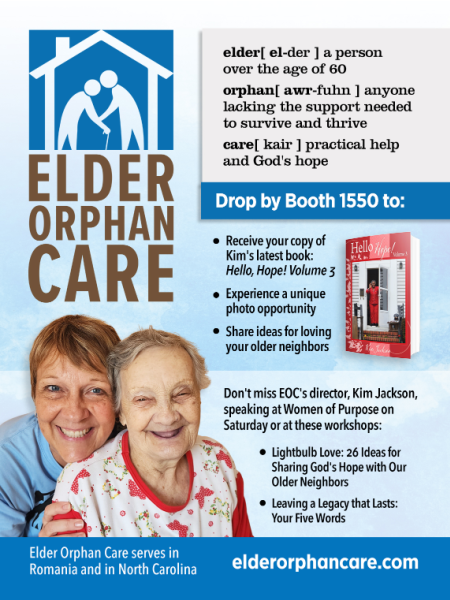 We're excited to journey from North Carolina to Oklahoma for the International
Conference on Missions in November. Kim Jackson, Elder Orphan Care's director,
will be the keynote speaker at the ticketed Women of Purpose event as well as
leading two workshops. Staff member Janna Syester, board member Ellen Sheets,
and EOC volunteer Vickie Evans will be at our booth in the exhibit hall.
Hope you can join us, but if not, please pray that we can share our passion for
bringing help and hope to older adults aging alone!
For more information, visit ICOM's website